Welcome to the October/November edition of Rainbow Auckland's newsletter!
Keeping you informed about relevant LGBTQI+ business and community news,
plus what's happening at Rainbow Auckland.
"

Behind every cloud is another cloud

"
– Judy Garland
Update from the President


Our October mixer saw positive connections being made with AUT. Thank you to all who attended and a thank you to the organisers.
This mixer saw us together with AUT for the Speaker Series with the Same Same but Different Writers Festival. It is good that Rainbow Auckland is continuing to maintain relationships with educational institutions and to wider audiences.
Over the past few months in the background we have been creating relationship bonds. I am excited to announce that Rainbow Auckland has entered into a partnership Agreement with
express Magazine.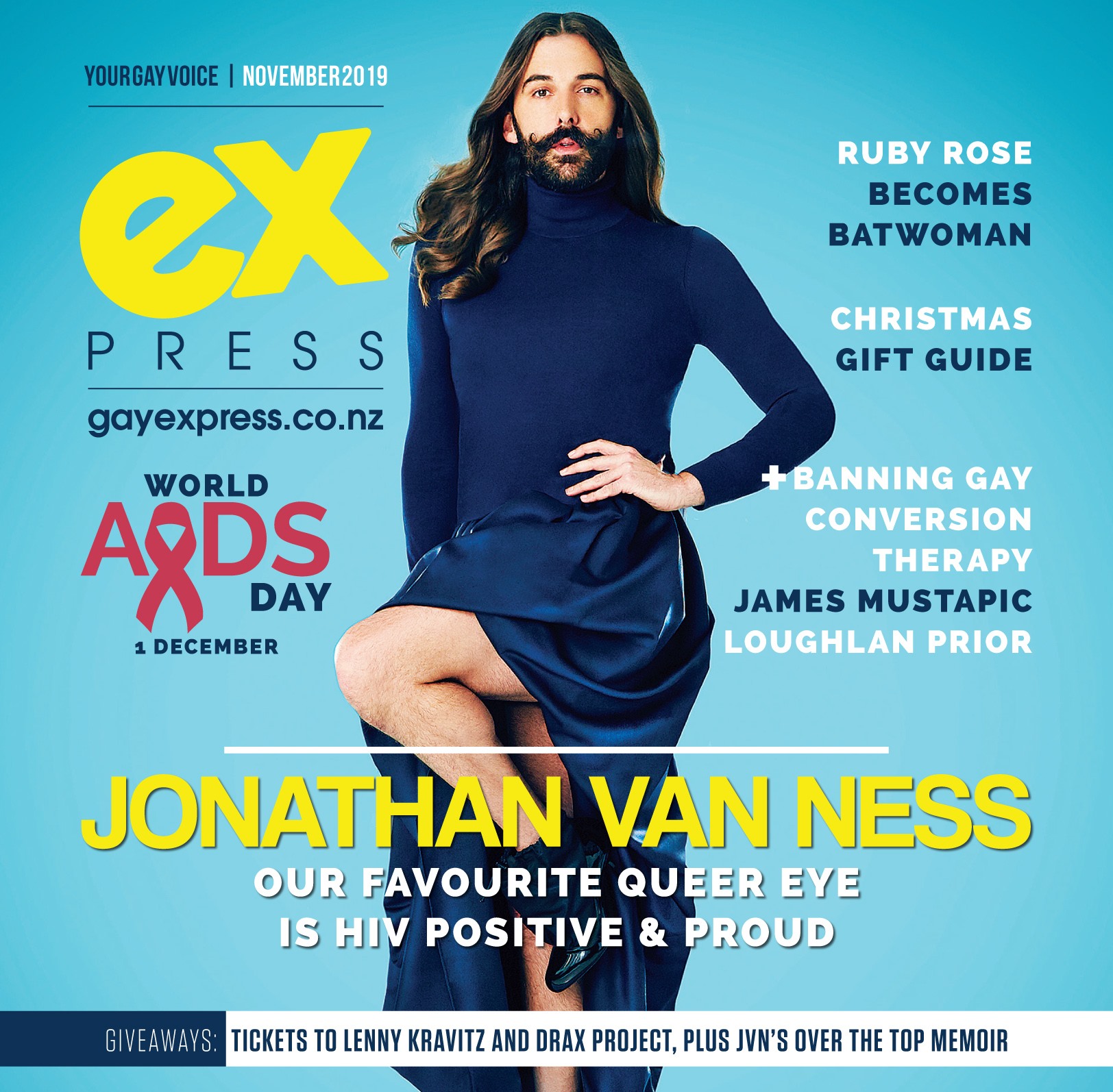 The background and purpose of this came from discussions with express on how Rainbow Auckland can advance core values and objectives. This partnership will see greater benefits for Rainbow Auckland members, adding value, creating more awareness and support for Rainbow Auckland, providing opportunity for members in a way we have not been able to do before. Some of this partnership's offering with express will be that Rainbow Auckland will have a page in the magazine each month. This platform will allow us to highlight members, events, create greater content of us to a wider audience that does not know us. This can but only but benefit us all.
Additional to this, express will offer exclusive special deals and promotion packages to Rainbow Auckland members. It will promote Rainbow Auckland in a positive and beneficial manor as we will with express. So, grab the November issue and you will see the beginnings of what is to come. The November issue won't always be in that format but will continually change. This to suit the needs of members and Rainbow Auckland depending on what has been happening.
Our November mixer this Wednesday will be at Garnet Station. It will be good to be out in the fringe suburbs with a range of speakers.
I look forward to meeting you all and additional others from the wider community.
If you yourself have a contact in an organisation you feel we can connect with please tell us. We are always on the lookout.
Rainbow Auckland November Mixer
Wednesday 6 November, 5:30pm
85 Garnet Road, Westmere 1022
The Garnet gals, Verity and Lisa, are looking forward to hosting November's Rainbow Mixer in the Tiny Theatre, garden and lane. For this occasion, there will be a special bar in the lane with the effervescent James serving Estrella Damm on tap.
Expect grazing plates galore and, of course, our delicious wood-fired pizzas — hot out of the oven. On the same night we are opening the café lounge for the first time as a gallery space, for an exciting debut exhibition of Still Life Art Photography. So make sure you explore all the spaces of Garnet Station, it really is a gem!
Plenty of on-street parking, bus stop right outside the door.
6:15pm - Formalities begin
6:45pm - Mingle and network
We look forward to meeting you there. All guests and those interested in joining Rainbow Auckland are always very welcome.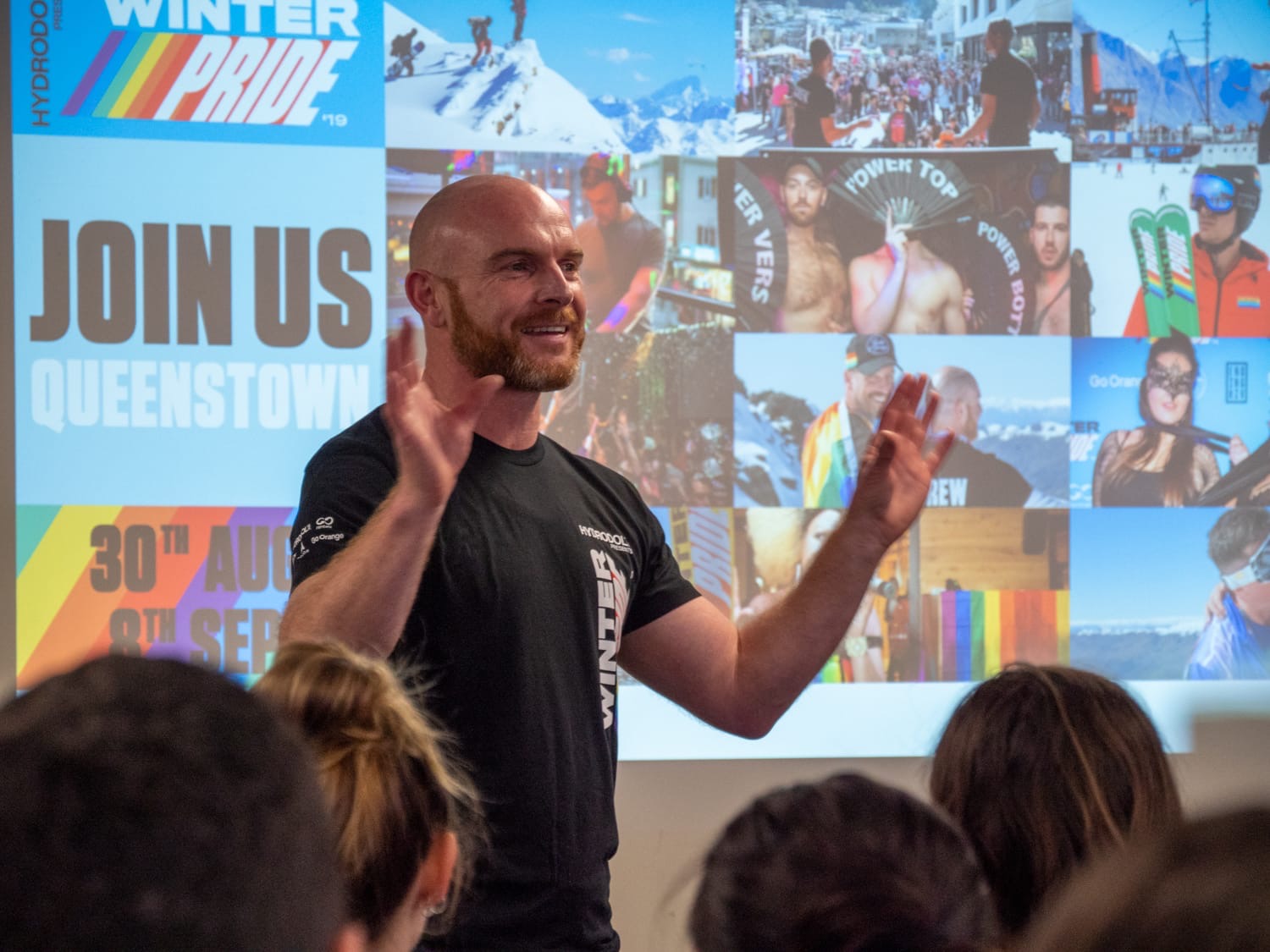 Hear from Martin King, Director of South Pacific Pride Ltd, talk about the work he is doing across their three LGBTQI+ social enterprises — Winter Pride, NZ Rainbow Excellence Awards, and Pride Pledge, including launching a new initiative in Auckland to support LGBTQI+ events and venues over summer.
We encourage existing members to introduce themselves to our new members at the next mixer.
Our organisation is sustained by its membership and it's important each one of us feels welcome
.
Existing members: Free of charge.
Not-yet members: $10.00 at the door.
Please note: Wednesday 4 December, 2019 will be Rainbow Auckland's MEMBER'S ONLY Christmas event. Details will be posted prior.
Rainbow NZ Charitable Trust (RNZCT) Update
Following an outstanding fundraising result from this year's auction/dinner, the Rainbow NZ Charitable Trust is again looking forward to providing financial support to the LGBTQI+ community throughout the country.
Tertiary Scholarships:
The 2019 application window closed recently on October 31st. The Trust has again received an unprecedented number of submissions, and the calibre of these amazing young people continues to impress. The achievements in academic and sporting excellence, cultural & community involvement along with
extraordinary
leadership qualities makes short-listing extremely difficult! These are our young LGBTQI+ leaders of the future, and it's heartening to know the community will be in good hands.
The scholarships are open to all rainbow high-school students entering their first year of University at any tertiary institution in NZ. There are five confirmed Scholarship awards, and corporate sponsors have been approached in the hope of creating additional positions this year. Winners will be notified in December, and announced publicly at the February Rainbow Auckland Mixer event.
Community Grants:
Both Community Support & Community Participation grants have already been received and allocations have started! There's still time before the November 30th deadline, and the Trust welcomes applications from all qualifying organisations requiring funds within the next three to four month window. Subsequent funding rounds will be announced during 2020. See more at www.rainbownzcharitabletrust.org.nz/what-we-fund/
Community Support grants are available to existing LGBTQI+ services and resources that provide educational, cultural, health, sporting or welfare support.
Community Participation grants are available to LGBTQI+ groups that contribute to events, projects or initiatives including those held during Pride parades and/or festivals.
Chair, Rainbow New Zealand Charitable Trust
RED Friday is coming up this 29th of November. Red Friday is The New Zealand AIDS Foundation's biggest community fundraiser that raises money and awareness for World AIDS Day. Every year we challenge Kiwis to get together with their friends, colleagues and whānau on November 29th to host a RED themed event. It's a really fun opportunity to raise funds and tackle HIV stigma while having a bit of a party!
Also, in the lead up to World AIDS Day on the 1st of December, Body Positive, Positive Women and NZAF have teamed up to host the World AIDS Day Festival. It is a programme of events aimed to promote the day as well as help change attitudes and the stigma surrounding HIV. Featuring Project Pūtoetoe, a PLHIV led project; a Drag Wars special feature; Comedy show; Flash Mobs and more! Full programme details can be found
Full programme details can be found here.
OUTLine NZ
OUTLine is a national service that helps LGBTIQ+ New Zealanders access support, information and a sense of community.
We've been operating since 1972, and currently provide a free peer support phone line, a transgender peer support service for trans and non-binary people in Auckland, and specialist face-to-face and Skype counselling exploring gender and sexuality for LGBTIQ+ people across Aotearoa. Our services help people navigate the discrimination and exclusion they encounter in their lives, and connect with a positive sense of their own identity.
Our work relies on the generosity of our communities in giving their support and time. We're currently looking for LGBTIQ+ people to join us as phone volunteers. We provide training over two weekends, and ongoing group supervision. We're also keen to connect with transgender and non-binary people who can help us develop our peer support service.
People across New Zealand can call us on 0800 OUTLINE (0800 688 5463) any evening between 6pm and 9pm to talk to a trained LGBTIQ+ volunteer. It's free & confidential. More information about our support services is available on www.outline.org.nz
.
Surrogate Grandparents NZ Charitable Trust
Jo Hayes is an ex-pat from the UK and in 2015 found herself in the unenviable position of becoming a single Mum with two kiwi kids on the other side of the world from her family. Desperate for some support and a "village" to raise her children in, Jo found Susan her now surrogate Mum/and Granny to her kids, who has changed her family's whole world. Out of this connection with Susan, Surrogate Grandparents was born.
Jo is the Founder of Surrogate Grandparents New Zealand Charitable Trust, an organisation that's aim is to connect families with grandfriends for long lasting friendship and family bonds. Whether you are a family who is looking for an older persons influence and guidance, or a Grandfriend, any person of any age who can provide the quality time and emotional support that's needed for both parents and children alike. Surrogate Grandparents creates loving connections, extends families and brings joy to all involved. We welcome applications from all. For more, see www.surrogategrandparents.org.nz.
Keen to sit on the Executive or help at events?
If you, or anyone you know, wants to make a positive contribution with Rainbow Auckland, please let us know. Expressions of interest and enquiries can be directed to
info@rainbowauckland.org.nz.
We welcome those who wish to have a hands-on approach with the group, or those who have ideas and feed forward on how we can grow Rainbow Auckland into the future.
Be sure to follow us on Instagram here. We'll be keeping our membership updated via this platform – in addition to Rainbow Auckland's Facebook, Twitter, LinkedIn and Meetup accounts. This is all part of our move to be relevant and informative to our diverse membership and community.
Make sure you keep up to date with us by following us at one or more of these platforms. Also share these with your colleagues and friends.