Welcome to the September edition of Rainbow Auckland's newsletter!
Keeping you informed about relevant LGBTQI+ business and community news,
plus what's happening at Rainbow Auckland.
"How do we identify ourselves, and how do we settle into other people's expectations for our identity?"
– Tilda Swinton
Update from the President


Our September mixer was brilliant! Thank you to all who attended. Also a big thanks to Steven Oates for being our MC for the evening.
This mixer saw us host the Mayoral Candidates Q&A evening in the beautiful space of Generator in Britomart. I would like to thank all the members of the Rainbow Auckland executive for bringing this evening together. Also I thank all members, and non-members who contributed to the questions candidates received. We received many questions and due to time not all could be addressed. If your question was not raised, I hope you took the opportunity to talk directly to the Candidates during the mingling time.
All the Candidates thanked us for hosting them. I would like to highlight comments from Phil Goff and John Tamihere as they have been at the national politics level. Both extended out to say our event stood out above other community Q&A evenings. They felt very welcomed from us being gracious hosts and were pleased to have the opportunity to speak.
On a personal note, I am so pleased and appreciative of the professional respect that was given to all speakers at our mixer, it is a reflection upon us all. I know that for our future events this will continue.
With October coming up, we have something slightly different happening in place of our usual mixer — we are being hosted by AUT with an edition of the Rainbow Auckland & AUT Speaker Series. The evening will be around the Same Same But Different LGBTQI Writers Festival. This will be running different to our normal monthly mixers.
I look forward to meeting you all and additional others from the wider community. If you yourself have a contact in an organisation you feel we can connect with, please tell us. We are always on the
lookout
.
Rainbow Auckland & AUT Speaker Series
Wednesday 2 October, 5:30pm
AUT Conference Centre, WA224, City Campus
Map available below.
MCed by Michael Giacon
Featuring previews of work by three of the Festival writers/speakers; Joanne Drayton, essa may ranapiri and Samuel Te Kani.
Complementary drink upon arrival.
Please note this event will have a no cost door entry fee for all attendees, members and not members of hosting and interested organisations. Registration is for host catering purposes.
Michael Giacon was born and grew up in Auckland in a large Pakeha-Italian family. His passion is poetry. In 2016 he graduated with a Master in Creative Writing from AUT. That year he was awarded the Kathleen Grattan Prize for a sequence of poems, 'Argento in no man land', based on a section of the Masters. He is member of AUT's Out@AUT staff network, on the Board of Same Same but Different, and is part of Isthmus Poets with alumni from the AUT Masters.
Joanne Drayton is an acclaimed New Zealand author whose output is globally recognized. Her latest book Hudson & Halls: The Food of Love was the winner of the Royal Society Te Aparangi Award for General Non-Fiction at the Ockham New Zealand Book Awards in May 2019.
essa may ranapiri (Ng

ā

ti Raukawa/Tak

ā

tapui; they/them/theirs) is a poet from Kirikiriroa whose debut collection, ransack, has recently been published to acclaim by Victoria University Press.
Samuel Te Kani (Ng

ā

puhi) is a part-time generator of erotic science fiction, critical essaying on cinema, the Vice series, Sex with Sam, and opinion pieces ranging from the innocuous to blasphemous, and seriously good times. He originally hails from Northland but currently resides in Auckland on Karangahape Road.
For more information on Same Same But Different, click here.
We welcome new members and non-members; and encourage existing members to introduce themselves to our new members and non-members — our organisation is sustained by its membership and it's important each one of us feels welcome.
All guests and those interested in joining Rainbow Auckland are always very welcome.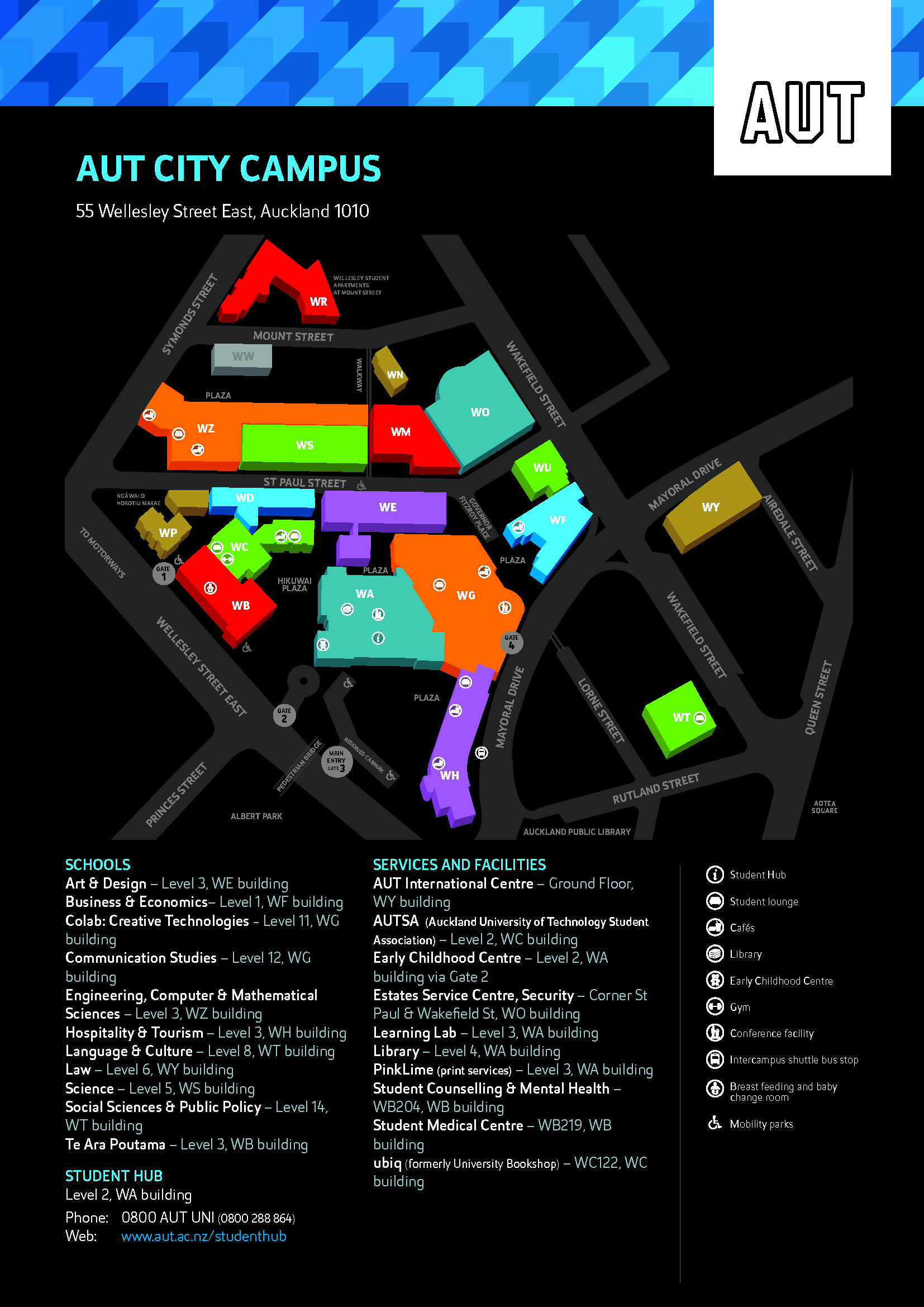 Rainbow NZ Charitable Trust (RNZCT) Update
The RNZCT is pleased to announce that the Rainbow Charity Dinner and Auction with the Topp Twins was a huge success raising a record $60,000, an almost 50% increase on last year!
This achievement was made possible thanks to the generosity of the record number of sponsors we had this year;

Sharing Gold – ANZ and Southern Cross Health Society;

Silver – Countdown;

and four Bronze – Aurecon, Microsoft, KPMG, and Spark.
And to the success of the auction; once again run by our amazing auctioneer – the unstoppable Michelle Maitland,

our wonderful MC for the night –

the stunning and talented Alison Mau; the many individual and corporate donors without whose generosity the auction would not have been possible; and to the 240+ guests who dug deep bidding for items helping raise the needed funds to support the Trust.
The evening came to life with an amazing performance by the irrepressible Topp Twins who engaged the entire room in standing, singing and dancing in what must be a first for our events.
The entertainment line-up was rounded out by a dazzling performance by the Caluzzi Girls – Kola Gin and Kita Mean – and a moving and beautiful performance by the Ahakoa Te Aha M

ā

ori troupe.
As a direct result of the outcome of the auction, the Trust is pleased to announce that the 2020 Tertiary Scholarships, the Community Participation and Community Support Grants are now open with applications available on our website here!
Chair, Rainbow New Zealand Charitable Trust
Saturday 12 October, 2019 | 10:00 AM – 4:00 PM
Tour this acclaimed Tirangi garden during the height of spring! All proceeds from this event will be donated to RainbowYOUTH.
The garden is divided into a number of themed rooms; from the moment you step inside the property you are invited to wander through the palm garden, the Singaporean inspired garden, the citrus walk and native garden down by the stream. The garden contains a number of sculptures, some are easy to spot, others are less obvious. With an acre of garden and lawn, you are welcome to lose yourself in the beauty of nature.
Hi all, Danz here from the RA Exec team.
Last month (28/29AUG) I was fortunate to attend this conference at the Pullman Hotel. The conference was well-organised and structured. Predominantly targeted towards HR professionals who were wanting to learn how to embed and improve their Diversity and Inclusion strategy. There were lots of names, both big and small, all willing to share their HOW's, HIGHS and LOWS on their organic journeys to inclusion of diversity within their business and organisations with lessons learned.
Value lay in the delivery style of the content. Delivery style included:
Keynote speakers, with case studies and slides if required;

Cross-sector panel Q&A, up to five business executives with a moderator;

Workshops, four themes tables to choose from with two rotations;

Table discussions, briefly discussing key take-away messages from sessions, with a table spokesperson to convey to conference room;

Networking at morning/afternoon tea/lunch/evening drinks and Awards Gala dinner. (I didn't go to the dinner, yet at the second day there were plenty of pics to share!)
Something that stood out to me was the importance of inclusion of all types of diversity in the workplace and how all types of business industries can integrate this thinking and practices; especially from the shared pool of talent from attendees and the HOW from presenters.
As an RA Exec team member, I was reminded that we — as an NGO — champion for one perspective niche to diversity; that of sexual diversity, mindfully inclusive and respectful of all areas of diversity.
Growing up, my siblings and I loved playing 'Last card' learning to play your cards right was just smart to winning. Transferring playing the diversity C.A.R.D.S model into our modern work environments can truly bring a richness into our various businesses and professional life.
Inclusion of diversity is key, just starting to filter a diversity approach can be daunting, but at the conference the general consensus was 'just start somewhere'.
C.A.R.D.S Model:
Cultural;
Age (Intergenerational);
Religious;
Disability;
Sexuality
Two highlights for me personally…
Mai Chen https://www.superdiversity.org/about-us/key-personnel/, great keynote speaker.

Katie Williams, Head of HR at Vodafone NZ. Katie shared about Vodafone NZ's 'Manawa Ora – My Wellbeing' model for their employees, a mention regarding sexual diversity that it was important to Vodafone to have their employees bring their WHOLE authentic self to work, as it was PROVEN to increase productivity. Noting also that Vodafone NZ's wellbeing model has been adopted by Vodafone globally. Little old NZ influences globally, pretty cool stuff!
On that note, I'll wrap up! Thank you for reading. I do recommend attending next year, get in early for the early-bird discounts. H
ere at RA, we'll be sure to keep you in the loop for when it comes around again. All the best on your 'Workforce Inclusion and Diversity' implementation
.
Keen to sit on the Executive or help at events?
If you, or anyone you know, wants to make a positive contribution with Rainbow Auckland, please let us know. Expressions of interest and enquiries can be directed to
info@rainbowauckland.org.nz.
We welcome those who wish to have a hands-on approach with the group, or those who have ideas and feed forward on how we can grow Rainbow Auckland into the future.
Be sure to follow us on Instagram here. We'll be keeping our membership updated via this platform – in addition to Rainbow Auckland's Facebook, Twitter, LinkedIn and Meetup accounts. This is all part of our move to be relevant and informative to our diverse membership and community.
Make sure you keep up to date with us by following us at one or more of these platforms. Also share these with your colleagues and friends.